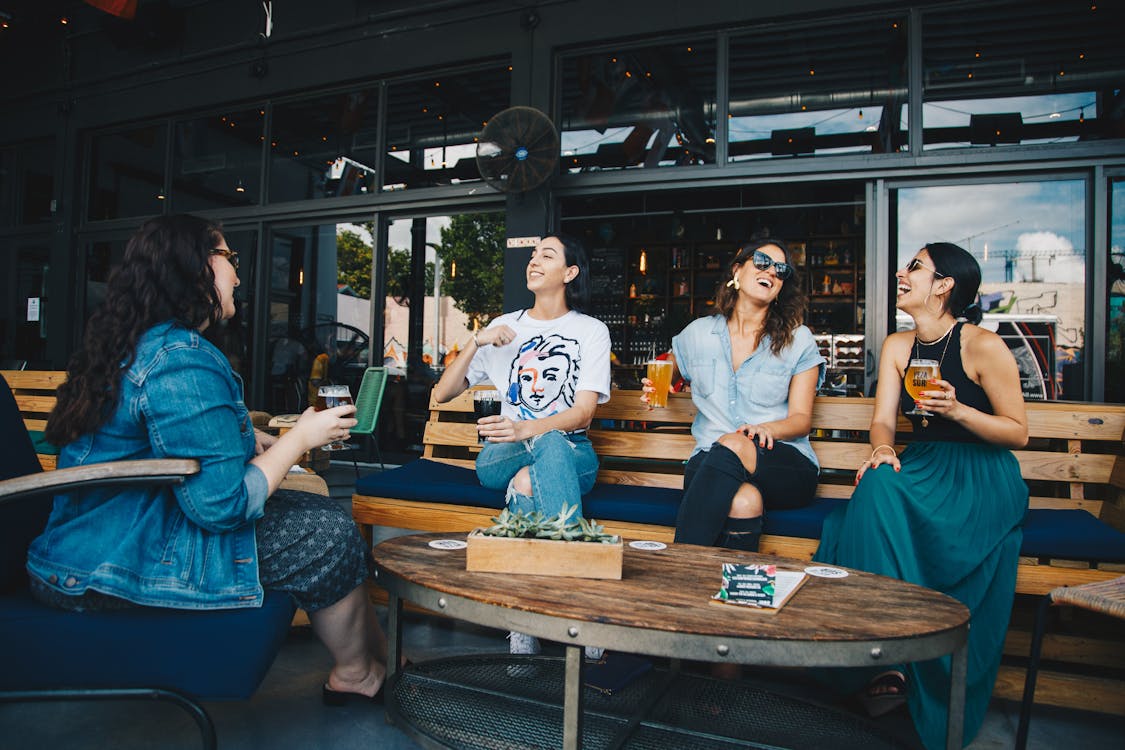 Spring is always a season of anticipation and hope of longer days and better weather when we Brits come out of the hibernation of our warm homes and begin to venture into the great outdoors.
However, this year that feeling has never been so strong. We have all endured so much in the past 12 months and now with the vaccination programme running apace and a roadmap out of lockdown all of us will be looking forward to meeting our friends and families and having a drink or something to eat outside our local restaurant or pub. when they hopefully reopen on April 12th.
The government have announced that any business which applied and were granted a pavement licence last year will be able to continue without paying for another 12 months. Which is good news for an industry which has suffered so much.
Many businesses will be looking to utilise outdoor space for the first time, such as gardens, pavements, and marquees. It is important not to assume that your insurer will automatically include this within your business insurance policy which is where an insurance broker can help you by looking into the policy wording and giving you the correct advice.
Where businesses invest in equipment, such as outdoor seating, patio heaters, canopies, it is important that their value is reflected in the sums insured on the policy and not to assume that they will be covered by your business insurance.
Special thought needs to be given to theft cover for any additional items of outdoor furniture and ensuring that they are safe when the premises are closed. Many pubs choose to chain down outdoor seating or choose built in solutions that cannot be moved. Alternatively, tables and chairs can be bought into the premises at night and secured in the building. Where items are stored in an outbuilding, it is important that adequate security is in place and again your broker will help you clarify this.
If businesses are adapting spaces such as car parks, it is important to consider how these will be accessed and if one-way systems are required to help aid social distancing.
If there are uneven surfaces or steps, make sure there are signs reminding customers to be careful. Policyholders should also be aware that additional planning permissions or licencing requirements may be required, such as when placing seating on public pavements.
When businesses move 'al fresco' it is important to consider the health and safety aspects of any items placed outside and the surfaces they are on. There are many questions which need to be thought through, risk assessed and documented. Are there any new trip hazards from uneven paving or rabbit holes? Do surfaces become slippery when wet or icy? Is lighting adequate to avoid accidents? And special care should be taken to ensure that customers are protected from road traffic.
Regular inspections should be carried out to check that outdoor spaces and equipment remain in safe condition. The great British weather will also play an important factor in deciding what is safe outdoors. Free standing items, such as umbrellas and patio heaters, may be unsafe in windy weather and those items will need to be secured or brought inside quickly. Cover is usually in place should these cause injury to a customer, employee, or cause damage to third party property.
Government guidance in respect of the reopening of the hospitality industry is eagerly awaited but being prepared in advance will be beneficial to both you and your customers and of course we at Thornhill Insurance Brokers will be happy to assist and advise on any aspect about your insurance needs.