FloodFlash – The Solution To Protecting Your Business Against Flood
Flood Insurance – FloodFlash
For many businesses across the country the fear of flooding is a daunting and unfortunately becoming an increasingly more likely scenario in many areas across the country. According to the 2019 Flood Statistics, as many as 40% of businesses that suffer from flooding do not reopen, as on average the damage caused to a business in the UK is £82,000.
The insurance for the businesses which are worst affected by the flooding in recent years has been hard to find and if found, can be very expensive. At Thornhill Insurance Brokers we have been working closely with FloodFlash, a company that specialise solely on flood cover for businesses. As FloodFlash specialise in flood cover it allows them to spend more time on accurately working out the risk for specific premises and therefore helping business protect themselves at an affordable rate.
Not only is FloodFlash a new, proven and very innovative product, but it is also quick and easy to get a quote, with as little as three pieces of information. Thornhill Insurance Brokers, we can get you a quote in only a few minutes.
How do FloodFlash differ from the regular insurer?
FloodFlash use cutting edge technology that allows them to constantly track the water levels in the premises in the event of a flood, once the agreed height of water has been reached, FloodFlash notify you and immediately start processing the claim, their quickest pay-out being under 10 hours! FloodFlash aim to pay the majority of their claims within 48 hours, with regular insurance companies it can take a loss adjuster 6-8 weeks to attend your premises.
FloodFlash differ from regular insurers in many ways, there are no excesses, no loss adjuster and you can spend the pay-out how you want.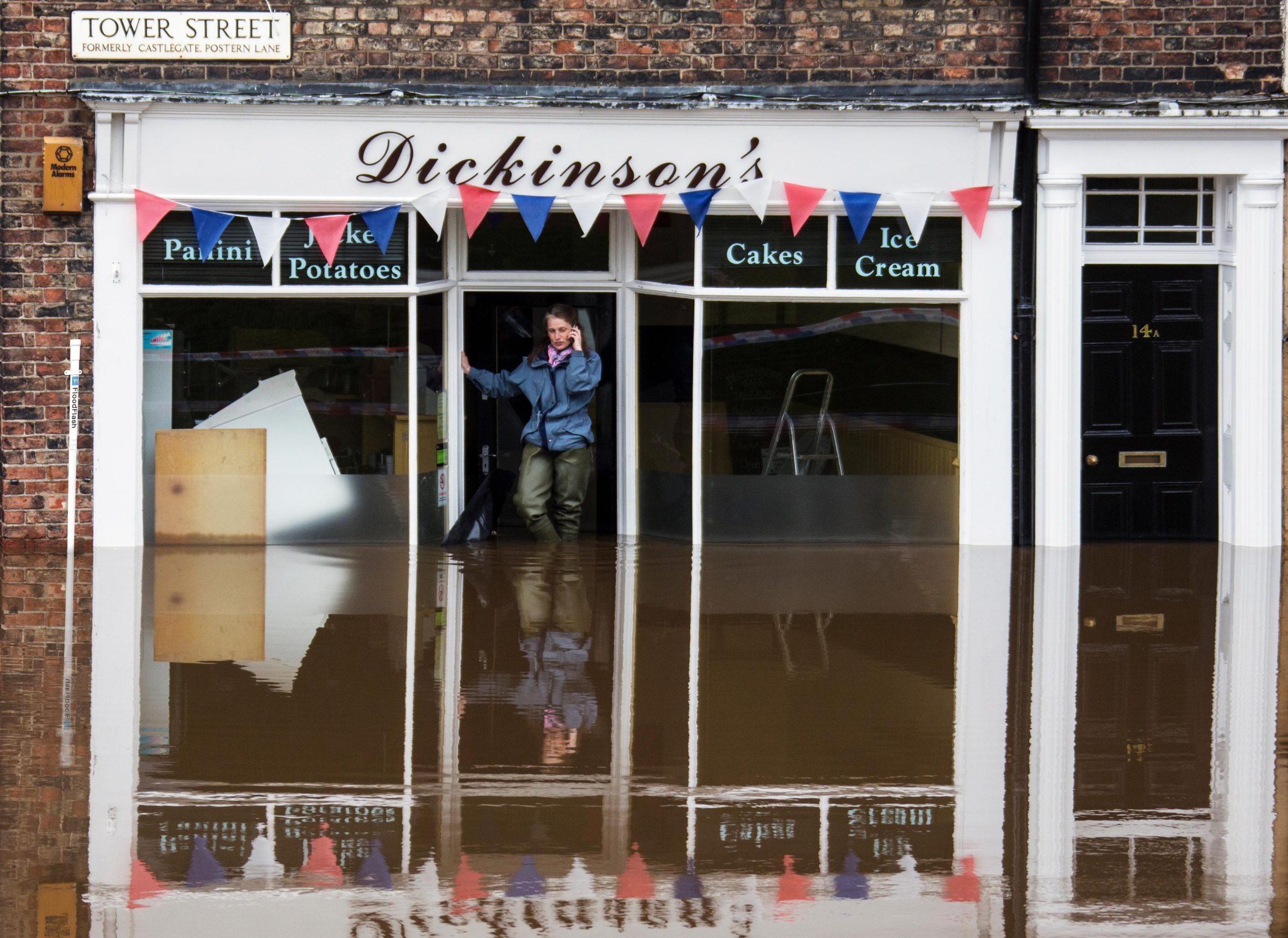 As the likelihood of flooding increases year on year, it becomes even more important to make sure that you have the correct cover to protect your business.
In 2015 a client local to Mirfield had to wait over 7 months for their flood claim to be paid with several site visits and inspections, 5 years later in 2020, Storm Ciara caused serious flooding and once again they found themselves flooded, causing damage to thousands of pounds worth of products that were in their warehouse. This time we had placed insurance for them with FloodFlash and were paid out within 24 hours with no surveys and the claim processed all online!
FloodFlash not only pay out in record time and make it a hassle-free process, but they also allow you to pick your premium. By selecting the trigger point of flood water and the value of the claim ranging from £5,000 to £100,000, this allows you to tailor the policy to your needs!
We would love to explain this further and even offer you an onsite demo!
If you are interested in FloodFlash please do not hesitate to contact us on 01924 499 182 email us at info@thornhillinsurance.co.uk